Langham Place, Fifth Avenue, New York is partnering with Magellan Jets to provide business travelers with weekend day-trips to any of Magellan's destinations.
Guests can choose from any of Magellan Jet's destinations and will receive a Magical Magellan Summer package. Buffering the transition from summer to fall with a package will likely appeal to luxury consumers who are looking to squeeze in a few final trips before the season ends.
First stop metro
Guests who visit the property for a weekday will be given the option of adding a weekend at the hotel for 20 percent off the best available rate, and choose from one of Magellan's summertime destinations for a day trip.
The Magical Magellan Summer package is available to all Langham Place, Fifth Avenue guests but is aimed at week-day business travelers who may not have time to schedule a weekend trip.
Possible trips are contingent on available aircrafts.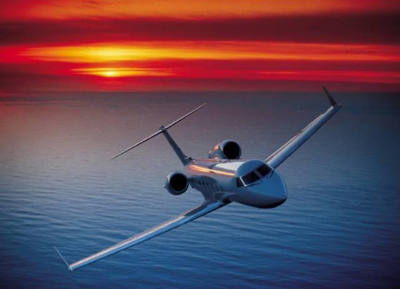 Magellan Jet
Sikorsky Helicopters can take guests to the Hamptons, Nantucket, Martha's Vineyard and Cape Cod.
Eclipse 500 jets can ferry guests to most of the same locations and also Portland, OR, Montreal, Quebec City, Toronto and Washington.
Other potential aircrafts include the Bell Helicopter and Turbo Props Jets, which both travel to aforementioned locations.
Participating guests will also a receive a picnic hamper customized by Chef Jeff Seizer at Measure and the services of the Magellan Jets concierge, who will offer fixed Voyager Membership rates, guaranteed aircraft availability with as little as 10-hour notice and gourmet catering on-board.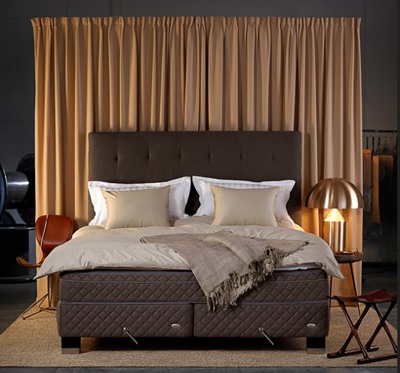 Duxiana bed available at Langham Place, Fifth Avenue
Rates start at $5,165, depending on weekend destination and type of aircraft.
Next stop stratosphere
Other luxury jet brands have been rolling out new offers.
For instance, Dubai, U.A.E.-based airline Emirates unveils a private jet service full of bespoke options that aims to provide a tailored luxury experience for business and leisure travelers.
The A319 Emirates Executive aircraft's bespoke capacities allow travelers to shape several aspects of the flight including the content of dining areas and private suites. With an increase in luxury travel demands, filling this niche market before it is inundated may win the brand frequent travelers (see story).
Also, private jet operator Intrav is targeting ultra-affluent travelers with a bespoke planning service to personalize around-the-world tours.
Each tour will accommodate 50 guests for an around-the-world journey in a luxury Boeing jet. Intrav's inaugural tour is scheduled for April 7-May 1, 2014 and priced at $99,950 per person (see story).
Magellan's seemingly spur-of-the-moment partnership with Langham Place, Fifth Avenue signals that luxury jet brands are confident with enacting new ventures.
Final Take
Joe McCarthy, editorial assistant on Luxury Daily, New York