Private aviation company Wheels Up is celebrating its first year of operation this August.
The membership-based company was created to attempt to reduce the upfront investment of flying privately. This one year celebration brings attention to Wheels Up's success and its continuing effort to be a significant brand in the private aviation world.
Only going up
Wheels Up has established itself in its 12 months of existence. With 575 members, 25 aircrafts and alliances with other private aviation companies, Wheels Up has integrated well into the industry.
The original platform of the company was to create a membership-based service that reduces the initial costs of private air travel, but upholds the qualities of private travel. The low initiation fee and annual dues allow members to ride in appropriate aircrafts for their travel needs and participate in rideshares and events through the Wheels Down program throughout the year.
For example, Wheels Up hosted members with a weekend of events leading up to VIP services at Super Bowl XLVIII (see story).
Other events included The Masters, Art Basel, the Nantucket Wine Festival, sporting events and film festivals. Clients include people from the worlds of business, sports and entertainment.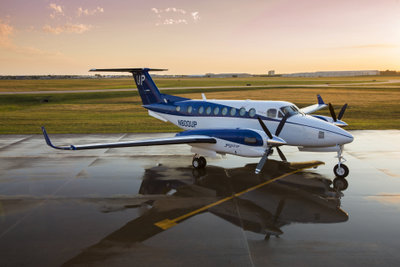 Most common Wheels Up plane
The company has raised more than $75 million of equity in the past year, much of that money coming from members.
Wheels Up hopes to finish 2014 with 1,200 members and more than 40 aircraft in the program.
The anniversary celebration will not feature a big event like other brands.
For example, fractional jet ownership company Flexjet celebrated the 50th anniversary of U.S. jet manufacturer Learjet with a nationwide tour that let guests explore the brand's Learjet 85.
The "Legends Redefined" event will travel to six U.S. cities Sept. 17 – Oct. 15 with a host of partners such as British automaker Aston Martin to introduce guests to Flexjet's newly acquired Learjet 85. Heralding the brand's gradual arrival of 30 Learjet 85 models beginning 2014 with an embellished tour likely created a protracted buzz that drew new consumers (see story).