Jaguar Land Rover is drumming up excitement for its recently released Discovery Sport model by giving fans a chance to head into outer space with friends through its partnership with spaceflight company Virgin Galactic.
The Galactic Discovery contest calls for consumers to send in videos through October that demonstrate a spirit of adventure. One winner will get sent with three friends up into space.
"Land Rover's Galactic Discovery Competition is inviting those from all over the globe to win the ultimate journey of discovery, a trip into space for four friends aboard a Virgin Galactic space flight," said Leah Watkins-Hall, corporate communications manager at Jaguar Land Rover North America, Mahwah, NJ.
"The competition is the first of its kind, offering a group trip to space as a prize, and has been launched alongside the launch of Land Rover's New Discovery Sport, a compact and versatile SUV and the first of a new Discovery family," she said.
Start of an adventure
Land Rover teamed up with Virgin Galactic back in April to associate its new Discovery Sport model with one of the chief and most exotic frontiers of adventure: space.
Virgin Galactic - Dreams
The brand consistently centers campaigns on the idea of blazing new trails, going where the mundane dare not, but the Virgin Galactic partnership marks an entirely new territory.
A key component of the partnership is that Land Rover will provide a fleet of vehicles for personnel at the Virgin Galactic test center in Mojave, CA, and its operational base in New Mexico called Spaceport America.
While the juxtaposition will raise the automaker's profile, a new social component has been added to amplify its reach.
Land Rover followers now have an opportunity to see the Earth from space -- a truly groundbreaking possibility, especially considering that seats aboard a space flight cost $250,000.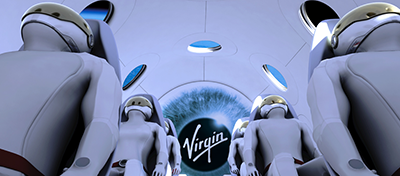 Virgin Galactic promotional image
Fans that want to enter the contest are asked to create a 30-second video conveying why their spirit of adventure is noteworthy, and why they should be the one to head into space. While images are accepted, videos are definitely encouraged for their ability to capture more content and convey individuality.
Submissions must also include the names of the three friends whom the person would like to go to space with.
Galactic Discovery competition
Videos can be submitted here. Land Rover expects tens of thousands of submissions to pour in throughout the world.
A team of judges -- key figures at Land Rover and Virgin Galactic -- will wade through this river of content and select a sole winner, who will be announced in December and will then go through the necessary training procedures.
During this period, the brand will unveil the Discovery Sport model in markets throughout the world and roll out new components of the campaign.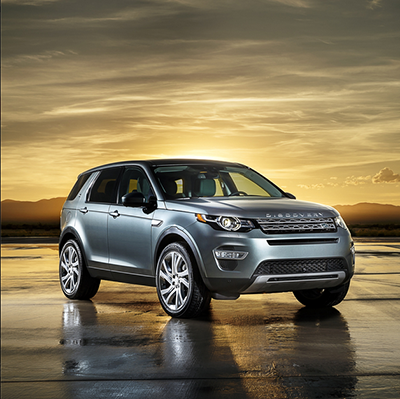 2015 Land Rover Discovery Sport
Leading up to competition announcement, the brand unfolded a number of complementary videos featuring famous explorers including television personality Bear Grylls and Virgin Galactic founder Richard Branson.
Bear Grylls competition entry
Going beyond
Much of the public is unaware of the extent of development in the private, commercial spaceflight industry. Multiple private companies are launching rockets. Creating new space suits. Designing vehicles. And all of the related accoutrements of space travel and exploration (see story).
While most brands are incapable of matching the exclusivity of space, offers that pique consumers' sense of adventure are common, especially in the travel space.
For instance, Four Seasons Resort Rancho Encantado Sante Fe, NM, teamed up with Adventure Partners to provide guests with opportunities for experiencing the culture and history of the region through its new Adventure Center.
The Adventure Center allows guests to meet with adventure guides, learn about New Mexican culture and arrange a customized trip. As luxury consumers continue to more insistently seek out original and authentic experiences, having such a center will likely become the norm (see story).
Final Take
Joe McCarthy, staff writer on Luxury Daily, New York