British automaker Bentley Motors is continuing its reawakening in the world of racing with its first motorsports victory outside of Europe.
The automaker achieved first and third place in the penultimate race of the 2014 Pirelli World Challenge championship at the Miller Motorsports Park in Utah. While the motorsports world tends to cater to hardcore automotive fans, the breakthroughs developed in this realm often have a positive cascading effect on all brand activities.
Fast entrance
Bentley's top racer Guy Smith earned the first place victory and delivered the fastest lap in the practice sessions. Mr. Smith is a Bentley Boy, a title given to longstanding and decorated drivers.
Mr. Smith raced in the Continental GT3, which the brand reaveled in last year's Goodwood Festival of Speed and debuted earlier this year.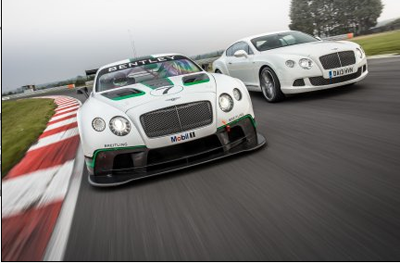 Bentley Continental GT3
The brand returned to racing in 2013 after a 10-year hiatus. An automaker such as Bentley is able to cultivate new fans and bolster its legacy by engaging in and performing strongly at races (see story).
While most luxury automakers have rich traditions in the racing world, how thoroughly should this history be woven into a brand's image?
Following appearances in racing events, social media pages are often saturated with tribute-recaps that can enthrall a core constituency, but may also fail to resonate with less zealous fans. However, reminding all fans of the intense competition and push toward innovation inherent in racing can create an aura of passion that captivates rather than deters consumers (see story).