St. Regis Hotels & Resorts is expanding its polo efforts by joining the upcoming Sentebale tournament Nov. 20 in Abu Dhabi to benefit charities.
The Sentebale Royal cup was founded by Prince Harry of Britain and Prince Seeiso of Lesotho to aid vulnerable children in the African country affected by poverty and this program marks St. Regis' fifth year of support. For brands that have a deep connection to the world of polo, the sport can act as a bridge to consumers when entering new markets.
Fun and charity
Sentebale means "forget me not" in Sesotho and the organization works to provide healthcare and education to children in Lesotho. The Sentebale tournament has traveled to the United Kingdom, Brazil and the United States in the past three years to raise awareness internationally.
This year, The Sentebale Royal Cup will be played for the first time at the Ghantoot Racing & Polo Club, Abu Dhabi.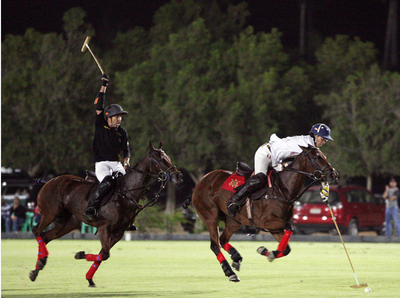 Ghantoot Racing & Polo Club
Prince Harry will lead the Sentebale Huntsman team and Nacho Figueras will captain the St. Regis team.
The event is likely to draw many affluent consumers and will have a host of luxury sponsors, including whiskey brand Chivas.
Luxury brands eagerly wait for the international polo season to hit full stride so they can court the affluent through sponsorships, special products and brand alignment.
Luxury watchmakers, automakers, hospitality leaders, spirits brands and fashion labels have flocked to the world of polo to cosset the crowds and gain the elite cachet it imparts. While mainstream sports provide brands with lots of noise useful for spreading campaign awareness, sports with high barriers of entry generate loyalists (see story).