Luxury conglomerate Moët Hennessy Louis Vuitton is participating in Employment for People with Disabilities Week.
From Nov. 17-23, LVMH will be holding workshops for its staff to raise awareness of the importance of employing those with disabilities. LVMH will also be welcoming individuals to learn about careers available to them within its brands.
Standing up
Parfums Christian Dior will sign an agreement with AGEFIPH, an organization that works toward employment and job retention for people with disabilities. Parfums Christian Dior, Christian Dior Couture and Moët Chandon are also inviting staff to see the role these organizations play in its product manufacturing.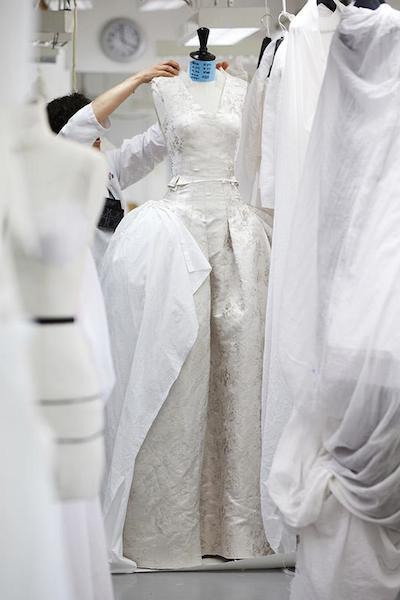 Inside Dior's atelier before a couture show
Hennessy will host internal workshops that center on the senses, and will also take employees on tours that will explore some of the jobs done by those with disabilities.
For its workshops, Le Bon Marché has created an interactive game showing how people with disabilities are able to fulfill sales roles.
LVMH maintains a commitment to diversity within its workforce.
The group's United States-based brands are furthering their commitment to gender equality with the signing of the United Nations' Women's Empowerment Principles.
Marc Jacobs International CEO Sebastian Suhl, Donna Karan for Donna Karan International and Pierre-Yves Roussel, chairman and CEO of LVMH Fashion Group were among those that made their devotion to female workplace equality official. This is part of LVMH's larger efforts to boost diversity among its employees, which includes nurturing talent through professional developmental programs (see story).