Southeast Asian hospitality chain lebua Hotels & Resorts is continuing its merging of high-end hospitality and fine dining with the announcement of Sora, the most-expensive Japanese restaurant in Thailand's capital.
Additionally, lebua is opening two new resorts in India, furthering its expansion throughout the region. Deepak Ohri, CEO and founder of lebua Hotels & Resorts, cites the rustic charm and authenticity of Southeast Asia as a contributing factor to his hotels' successes there.
"Southeast Asia has more developing countries than other parts of Asia or around the world," Mr. Ohri said. "It still has that old world charm.
"For many tourists, it is a breath of fresh air compared to other places," he said.
Old world charm
Southeast Asia is a developing area of the world, but its luxury travel industry is growing steadily.
One of the companies that has been at the forefront of establishing high-quality destinations in Thailand, India and more is lebua Hotels, founded by Mr. Ohri.
What lebua relies on to set itself apart is the high-quality culinary and beverage programs that it offers at its many restaurants and bars.
Lebua is now announcing the latest addition to its destination dining with Sora, an upcoming Japanese restaurant that will be the most-expensive Japanese restaurant in Bangkok.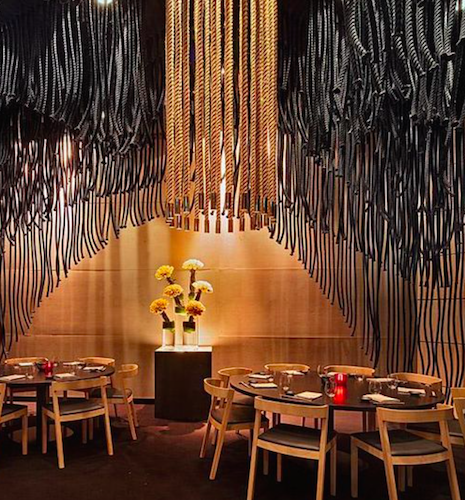 A rendering of what the restaurant's interior will look like. Image credit: lebua
The indoor restaurant will be omakase, meaning the courses are up to the selection of the chef and the menu will not be a la carte.
Lebua is banking on these kinds of exquisite dining experiences to continue bringing in new customers.
"When you go to a hotel, you only stay in your room for a few hours while you sleep," Mr. Ohri said. "In a new place, you want to try new food, go out and get a drink, experience the culture.
"We wanted to give people variety and unique experiences so they can hop from a rooftop restaurant to an indoor bar to a rooftop bar and so on," he said.
Expanding borders
Lebua is following up the opening of this new restaurant with two new hotels in India, one jungle resort and one luxury tent resort.
The company's focus in India comes at an opportune time as the country's affluent, luxury-desiring segment grows.
Consumption in India is set to reach $4 trillion by 2025, according to a report from the Boston Consulting Group, suggesting that luxury brands may do well to invest more resources in marketing and selling in the market.
Within the next few years, India is set to become the third largest consumer economy in the world. With the lion's share of this growth being pushed by a newly wealthy affluent consumer class, luxury appetites could soar in India by 2025 (see story).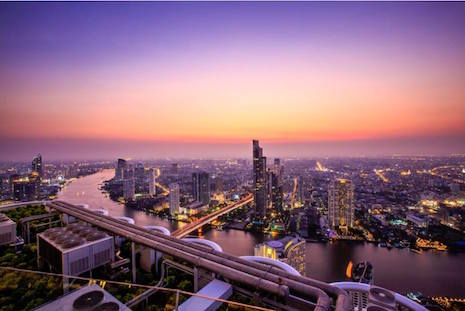 The view of Bangkok from lebua's Tower Club hotel. Image credit: lebua
Most recently, lebua has focused on the drinking experience at some of its most high-profile bars.
The hospitality brand recently welcomed whisky aficionados to one of its Thailand properties to enjoy a libation 64 stories above the streets of Bangkok.
Guests at the Tower Club at lebua can now enjoy a highball or two 800 feet in the air at the world's highest outdoor whisky bar, Alfresco 64 – A Chivas Bar. As a brand routed in curated experiences, the creation of Alfresco 64 further reinforces lebua as a food and beverage visionary within the Bangkok dining scene and the hospitality sector at large (see story).
While lebua is expanding with new businesses, the company is still committed to keeping its expansions mainly in Southeast Asia.
"We prefer to think of it as expanding into customers' minds," Mr. Ohri said.