Four Seasons Hotels & Resorts is taking its culinary skills to the road with a food truck that will tour three states and cover 1,000 miles beginning Sept. 16.
The FS Taste Truck will feature different Four Seasons chefs working together or against one another and the cuisine will vary depending on location. The informal nature of food trucks may allow the brand to entice consumers who may not have considered traveling to a Four Seasons property beforehand.
"Food is a passion for Four Seasons and we are always seeking to share that in inspiring and exciting ways, whether it's through a Michelin-star dining experience or the perfect beer and burger pairing at one of our gastropubs," said Guy Rigby, vice president of food & beverage, Americas at Four Seasons, Toronto.
"In addition, we always want to keep our chefs engaged in something that is very relevant and the food truck movement fits the bill," he said.
"It's fun, unexpected and it's a good example of how Four Seasons does things differently."
Four-wheeled chef
The FS Taste Truck aims to bring the brand's menus to local communities from Sept. 16 - Nov. 10. Eight Four Seasons hotels and resorts will host the city-inspired events.
Events include popup parking lot parties to stops at prominent landmarks to chef competitions working with local ingredients.
At the Beverly Wilshire property, Chef Claudia Fossa from The Blvd and Chef Hugo Bolanos from Cut by Wolfgang Puck, will have a cook-off to see who makes the best South American street-food consisting of grilled skewered meats. Guests will be the judges to make the event more interactive.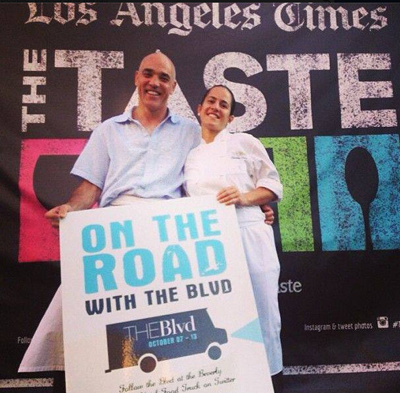 Four Seasons Beverly Wilshire, Beverly Hills
The truck will stop in Santa Barbara's "Funk Zone" Oct. 4 to the Telegraph Brewing Company for Oktoberfest. Guests can try pork bratwurst, Polish sausage with sauerkraut, beef goulash, chicken schnitzel, steak frites and German triple-chocolate cake. The 1927 Ale by Telegraph will be on tap, a beer brewed exclusively for Four Seasons Resort The Biltmore Santa Barbara.
Near the end of the journey, two chefs will serve dishes featuring chile peppers and fans will be invited to vote for their favorite by posting to Instagram. The winning dishes will be featured on the menu at Terra Bar at the Sante Fe property.
The truck will stop in the Californian cities Palo Alto, San Francisco, Santa Barbara, Beverly Hills, Los Angeles and Westlake Village. Other cities include Scottsdales, AZ and Santa Fe, NM.
Following its completion, a portion of the total proceeds of the tour will be donated to Chefs to End Hunger, a charity that works with hotels, restaurants, and food service operations across the country to redistribute excess prepared food to those in need.
Four Seasons encourages fans to follow the truck's escapades by searching #FSTasteTruck on Twitter, Instagram and Facebook.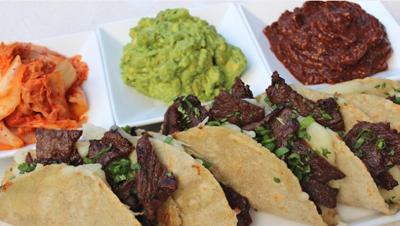 Taste Four Seasons
The brand recently designed a Web site dedicated to the latest Four Seasons epicurean news, which can be accessed at: www.taste.fourseasons.com.
"The FS Taste Truck is a physical manifestation of the website, Taste," Mr. Rigby said.
"It brings the personalities the site spotlights and their culinary talents out from our kitchens and into the community allowing direct interaction," he said.
"And, ultimately, the experience does come full circle."
Food drives traffic
Four Seasons consistently leverages the irresistible qualities of food to compel fans to visit properties.
For instance, Four Seasons Hotel Miami is fighting childhood hunger while teaching prospective guests how to cook tapas dishes with the September edition of its monthly cooking class.
The monthly, pop-up cooking classes incorporate a variety of themes taught by established chefs in an intimate environment. This month's "Small Bites, Big Appetites" modern global tapas cooking class will likely draw wider support as a portion of the proceeds will benefit Share our Strength's "No Kid Hungry" campaign (see story).
Since the truck will be limited to the west-coast, Four Seasons will allow all fans to follow its endeavors through social media campaigns.
"The truck's entire journey is being chronicled on Taste as well as via social media channels thanks to the hashtag #FSTasteTruck, so fans can follow the adventure with dispatches from the road or even try one of the recipes featured on the tour at home," Mr. Rigby said.
"In addition, we've partnered with bloggers in each of the cities, who will be reporting on their experiences through dedicated posts on Taste. Each will not only provide commentary, but also images and video, which will allow fans to experience the FS Taste Truck through the eyes of a fellow epicurean," he said.
Final take
Joe McCarthy, editorial assistant on Luxury Daily, New York