Fractional jet ownership company Flexjet is offering ultra-affluent travelers a chance to visit destinations from Hong Kong to Istanbul in curated forays over a 14-day period.
"Passport to the World" aims to bring together families or groups up to eight seeking a unique holiday experience and will be curated with the help of luxury adventure travel brand Abercrombie & Kent and air carrier Jet Solutions. The $1.5 million package streamlines the transitional requirements between countries to ensure that the maximum time is spent absorbing new experiences.
"One-of-a-kind travel experiences are truly the new luxury," said Deanna White, president of Flexjet, Dallas, TX. "After speaking with our owners, they expressed interest in having a turnkey solution to an incredible private jet trip they would never dream of planning on their own.
"Flexjet is known in the industry for creating the most exclusive travel experiences," she said.
"We're now aligned with the luxury travel experts at Abercrombie & Kent to offer travelers the first truly private jet travel experience circumnavigating the globe."
A world's worth
Travelers will fly in the Challenger 605 aircraft that features large windows, studio and video systems, global Wi-Fi and leather seats that transform into beds.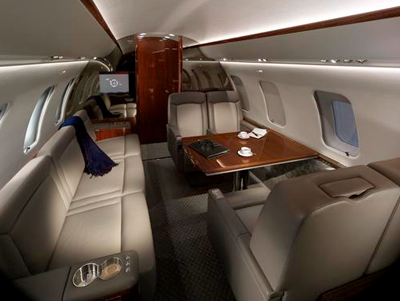 Challenger 605 aircraft interior
A crew from Jet Solutions will accompany the party and tailor preferences as the trip progresses. Clearance through immigration and customs will be expedited by Abercrombie & Kent.
Once situated in a new location, Abercrombie & Kent's team will guide guests to landmarks, imparting cultural insights along the way.
Additionally, guests will spend nights at hotels from brands such as The Ritz-Carlton and Peninsula.
The itinerary includes Osaka and Kyoto, Japan for two nights; Beijing for three nights; Hong Kong for two nights; Agra, India for two nights; Istanbul and Paris, both for two nights.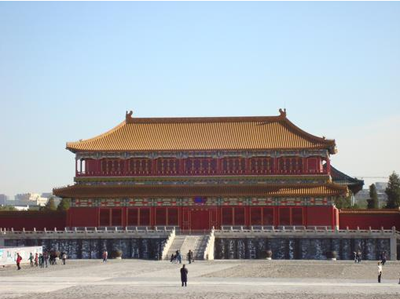 Beijing
In Japan, travelers will visit Toji's Five Storied Pagoda and dine in the Arashiyama Kitcho, winner of three Michelin stars. Guests will see the "Birds Nest" and "Water Cube" architectural displays and the Temple of Heaven in Beijing.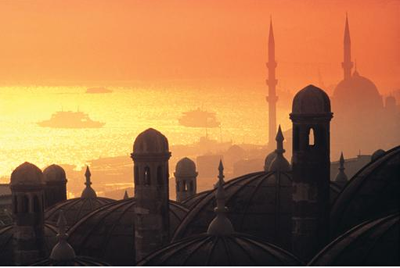 Istanbul
Whirling dervishes will perform while guests dine at the 18th-century wooden mansion of an Ottoman royal in Istanbul. In Paris, travelers will receive after-hours access to the permanent collections on display in the Louvre Museum among other exclusive offers.
New crowds
Flexjet recently wrapped up an initiative that likely generated new consumers across the United States.
The fractional jet ownership company celebrated the 50th anniversary of U.S. jet manufacturer Learjet with a nationwide tour that let guests explore the brand's Learjet 85.
The "Legends Redefined" event traveled to six U.S. cities Sept. 17 – Oct. 15 with a host of partners such as British automaker Aston Martin to introduce guests to Flexjet's newly acquired Learjet 85 (see story).
The brand's record of teaming up with elite partners conveys its desire to craft unique offers.
"Flexjet's commitment to providing exceptional travel opportunities for our owners is what attracted us to Abercrombie & Kent in 2011, when we first forged our strategic alliance," Ms. White said.
"For more than 50 years, Abercrombie & Kent has been recognized as one of the world's most respected luxury-travel operators," she said.
"They are simply the perfect match for helping us deliver the premium travel experiences of a lifetime."
Final take
Joe McCarthy, editorial assistant on Luxury Daily, New York