Italian automaker Maserati is continuing its Centennial Celebration June 26-29 with a parade and the brand's largest ever display of cars at the Goodwood Festival of Speed.
The Maserati Alfieri Concept is pegged as the headlining model alongside vehicles that span the brand's history. The festival has allotted the brand its own class called "100 Years of Maserati" to honor the achievement.
A look back
Other models that will be featured at the event include the 1960 3500 GT, 1964 Mistral Spyder, GranCabrio MC Centennial Edition and the original Quattroporte and Ghibli models from the 1960s.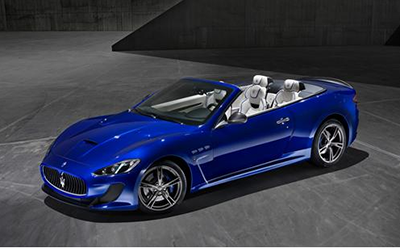 Maserati GranCabrio MC Centennial Edition
Italian artist Enzo Naso will accompany the brand to create special posters featuring Maserati models and to promote his work for the "A Century of Victories" album.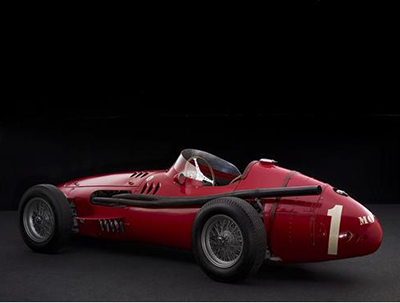 Maserati 250F
The brand will have a presence at the Cartier "Style et Luxe" area and will compete in races including the Michelin Supercar Run.
Maserati is also honoring its centennial with an exhibit at the Enzo Ferrari Museum in Modena, Italy. The exhibition rewinds through the past 100 years of the most important road and racing cars from the brand (see story).
Other brands are gearing up for the Goodwood Festival of Speed. For example, Mercedes-Benz is embracing the festival nature of Goodwood with a range of carnival-like activities. For instance, the brand is allowing fans to drive its Grand Turismo concept car via Sony PlayStation 3s (see story).