The Ritz-Carlton, Half Moon Bay in California is embracing autumn with its annual pumpkin celebration through October.
The property's pumpkin festivities revolves around the concepts of nourishment and relaxation to shed light on the many uses of the round fruit. Brands that manage to keep events going year after year tend to develop enthusiastic and loyal attendees.
Making faces
The festival culminates in the "Half Moon Bay Art & Pumpkin Festival" Oct. 18-19 from 9 a.m. to 5 p.m. A pumpkin weigh-off, parade, haunted house, expert pumpkin carving, entertainment stages, harvest crafts and homestyle foods will be present.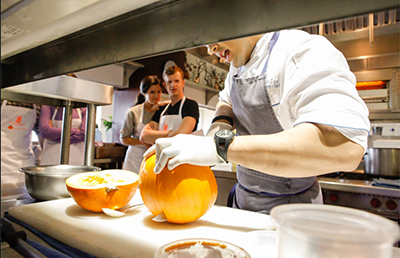 From last year's pumpkin festival
Each Sunday in October, consumers can stop by for a pumpkin brunch. On Saturdays, seasonal cooking events will be held to showcase the different ways that pumpkins can be used.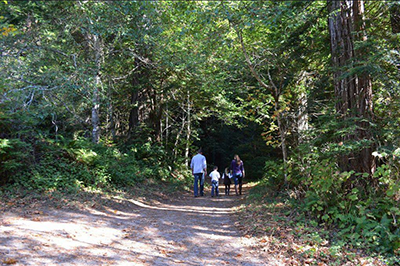 The Redwood Forest is near the property
The resort's chefs will also put pumpkin to good use during the week in their restaurants.
Guests can also receive a pumpkin treatment and pick up other pumpkin products at the resort's spa.
Food is an essential factor for a hotel brand's popularity and many property's place regularly trumpet their chefs' ingenuity.
For instance, Four Seasons Hotel Bangkok is teaming up with Travel + Leisure Southeast Asia for an Instagram contest surrounding the World Gourmet Festival Sept. 1-7.
The annual festival draws food enthusiasts from all over the world and celebrates daring and artistic chefs from equally diverse areas. Since the hotel is the host of the festival, the photos culled from Instagram contests will prove valuable for future marketing purposes (see story).