Swatch group's Glashütte Original is expanding its apprenticeship program to 28 new students at the "Alfred Helwig" School of Watchmaking in Germany.
With a total of 70 students across the three years of the watchmaking school, Glashütte Original is responding to a demand for skilled specialists by educating aspiring watchmakers. The apprenticeship program indicates the brand's commitment to expanding the world of exquisitely made watches.
Watch learning
The new apprentices were welcomed to the school with a ceremony. There will be four students learning the craft of toolmaking and the other 24 will study watchmaking.
Alfred Helwig School of Watchmaking recently saw a renovation that includes two new classrooms, allowing the school to expand the number of students attending. Also, the technology was updated within the classrooms.
Several internships in the production and assembly of watch manufacturing have been selected as part of the curriculum. Also, there is an international focus upon the program that offers education in Germany.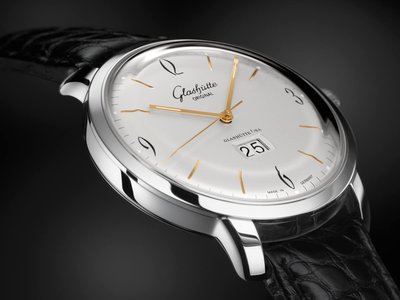 Glashütte Original watch
Potential watchmakers are encouraged to attend the information day at the school on Oct. 18 and can apply online for an apprenticeship.
Other luxury brands have offered similar apprenticeships.
For example, Rolls-Royce Motor Cars opened up its annual apprenticeship program to welcome a new group of aspiring craftsmen and women.
Selected candidates worked alongside employees skilled in leather, wood, paint, engineering and assembly roles beginning August 2014. The brand's ability to replenish its apprenticeship program acts as a tangible verification of its strong sales numbers and paints the automaker in a favorable light amid a still straggling economy (see story).