Hudson's Bay Company is planning to open Saks Fifth Avenue in San Juan, Puerto Rico, next year.
The retail store will be in the Mall of San Juan and offer the retailer's full-line within the 100,000 square-foot location. The introduction of Saks will bring luxury brands to San Juan and will serve the under-retailed marketplace in the popular vacation spot.
Expanding Saks
Hudson's Bay Company also recently announced the openings of both Saks Fifth Avenue and Saks Off 5th in lower Manhattan, as well as the new location of its corporate offices in New York.
At the new storefronts and offices, Saks will join other luxury brands in the newly renovated Brookfield Place shopping center. Saks will be the first luxury department store downtown, allowing the retailer to create a presence among top financial businesses (see story).
The San Juan location will be similar to the lower Manhattan expansion as Saks brings its retail options to current up-and-coming luxury marketplaces.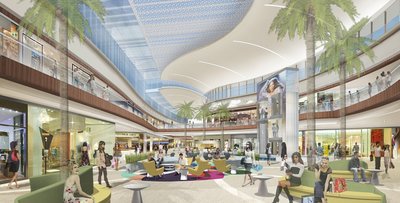 Mall of San Juan
In San Juan, designers such as Chanel, Saint Laurent Paris, Dior, Miu Miu, Roger Viver and Fendi will be present in the new Saks store.
A shoe department, menswear section and restaurant will be present in the new Saks location.
The store will be approximately one-sixth of the mall's total space and will create about 3,500 new jobs in the area. Nordstrom is also set to open in the mall in 2015.