LVMH-owned Veuve Clicquot is joining with Charles Phillip Shanghai to create a shoe collection that will be sold at its Polo Classic event in Los Angeles.
The Veuve Clicquot-inspired shoe will be in gray and the brand's mustard yellow color found on its Champagne labels. Introducing the shoes at a brand sponsored event will likely spark intrigue among consumers who are already interacting with the brand.
One Champagne and a pair of shoes
Charles Phillip Shanghai is a footwear brand that specializes in the slipper shoe. With Veuve Clicquot, Charles Phillip Shanghai created gray and yellow slippers.
Currently, Charles Phillip Shanghai shoes are not sold in the United States, so the Veuve Clicquot Polo Classic Oct. 11 will allow the brand to gain its first U.S. consumers.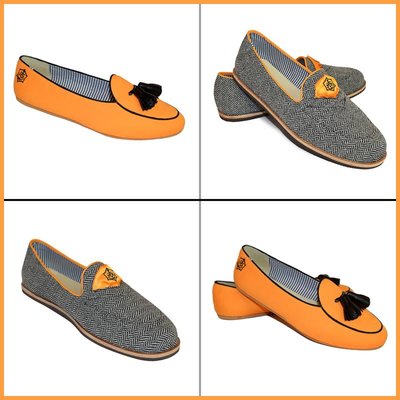 Slipper collection
Veuve Clicquot is hosting the Veuve Clicquot Polo Classic in Los Angeles to continue the brand's association with polo in the U.S.
The Champagne brand will be the official sponsor of the event and will offer guests two ticketing options to enjoy the day. By aligning with a sport like polo, Veuve Clicquot is likely to create a memorable impression among affluent consumers (see story).
The shoe will be sold on Oct. 11 at the polo classic and then will be sold online as of Oct. 12.