British fragrance maker Penhaligon's is continuing its support of men's health awareness through its participation in Movember.
The Movember charity effort asks men to remain unshaven for the month of November to build awareness and spark conversations about cancers that affect the male population. For the past five years, Penhaligon's has acted as an official sponsor of the charity and has supported the cause through different charitable initiatives, such as a pop-up barber shop in London's Covent Garden.
Mo' mustaches
To build awareness for the 2014 Movember campaign, Penhaligon's placed a call-to-action on its social media pages. Penhaligon's post asks consumers to find out how they can join in the efforts by reading an article published on the brand's blog.
In 2013, Penhaligon's developed its first ever mustache wax specifically for Movember. For this year's effort, Penhaligon's Movember Mustache Wax, scented with Sartorial, will return to United Kingdom and French boutiques and online for $8, with $3 being pledged to the charity.
Penhaligon's Movember effort also includes an mustache competition where the brand asks its fans to submit images of "BM" Before Mo, "AM" After Mo and "WIPM" Work in Progress Mo onto Facebook or emailed directly to its marketing team. Entries are accepted up until Dec. 1 with the winners unveiled Dec 2.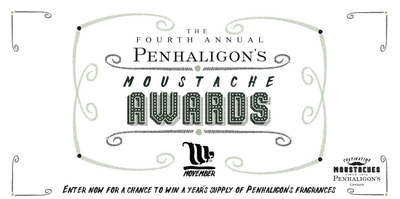 Promotional image on Penhaligon's Facebook page
The first prize winner will receive a year's supply of Penhaligon's fragrances with the runner up winning a six month's reserve. The third place finalist will receive a three-month supply of fragrances from the brand.
Enthusiasts are also encouraged to join Team Penhaligon's to further the reach of the cause.
Similarly, female-facing beauty brands, retailers and publications align with women's causes.
For example, U.S. department store chain Saks Fifth Avenue continued its involvement with the Look Good Feel Better organization for the third annual Beauty Editor's Day Aug. 7.
Hosted at the retailer's flagship location in New York, the event featured individual beauty consultations led by the beauty editors of leading national publications. Proceeds from the event went toward Look Good Feel Better, a nonprofit that works to restore the self-esteem and quality of life of cancer patients (see story).