For the next three years German automaker BMW will remain partners with Frieze Art Fair in London and New York.
The renewed partnership will place BMW at Frieze London, Frieze Masters and Frieze New York, a relationship the automaker has supported since 2004, and then in an expanded form since 2012 when the two latter fairs were introduced. This partnership adds to BMW's roster of art fair involvements that include Art Basel, Paris and Los Angeles' Paris Photo, TEFAF Maastricht and Art Berlin Contemporary and Gallery Weekend in Berlin.
Arts and autos
The first of BMW's art fair circuit is the 12th annual Frieze London in Regent's Park Oct. 15-18, with an invite-only preview day on Oct. 14. During the contemporary art fair, BMW will again present Frieze Sounds, which will be accessible via a listening station as well as streamed online.
BMW's Frieze Sounds is a program of audio works commissioned by international artists. This year's participants include artists Keren Cytter, Cally Spooner and Hannah Weinberger and was curated by Cecilia Alemani.
Frieze London for 2014 was developed by Universal Studio of Barber & Osgerby who worked with BMW on an installation titled "Double Space for BMW - Precision & Poetry in Motion." The installation will be shown Oct. 24 at the Victoria & Albert Museum's Raphael Gallery.
On Oct. 13, before the fair kicks off, the Frieze Art Fair London will host an afternoon tea in at the private Zabludowicz Collection. The afternoon tea will present art enthusiasts with the opportunity to enjoy a guided tour of Ryan Trecartin and Lizzie Fitch's exhibits, artists who are also portrayed in the "BMW Art Guide by Independent Collectors."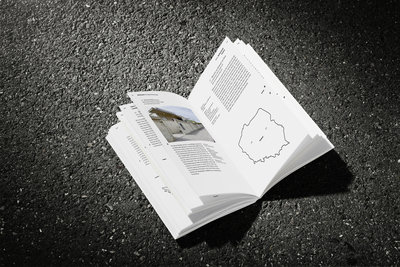 BMW Art Guide by Independent Collectors
The guide is the first and only publication of its nature to present a comprehensive overview of private collections of contemporary art opened to the public.
Also, London Frieze will include a performance of BMW Tate Live: Performance Room shown at the Tate Modern museum. The live pioneering artistic program was designed for live broadcast and is available to online audiences Oct. 13-16.
While most automakers align with the art world, others also devote time to curating fashion.
For instance, German automaker Mercedes-Benz highlighted its ties to fashion with an eerie campaign video for spring/summer 2015.
The brand has been the primary title sponsor of the biannual fashion weeks in New York since 2007. Mercedes-Benz also acts as the sponsor of fashion weeks in international cities such as Amsterdam, Berlin and Madrid (see story).