Four Seasons Hotel Silicon Valley at East Palo Alto, CA, is extending the opportunity to experience the James Beard House menu prepared by executive chef Marco Fossati of its Quattro restaurant.
The James Beard House has become a revered icon in the culinary world, inviting just 250 restaurants from across the United States to host dinners at its New York location per year. Since foodies love to be a part of rare dining experiences, the short time frame of the event combined with the historic connection will likely lead to a full house.
A few nights only
Consumers interested in the dining experience can reserve a space at Quattro Oct. 24-25. Quattro aims to emulate the structured yet casual experience offered at James Beard House for the event.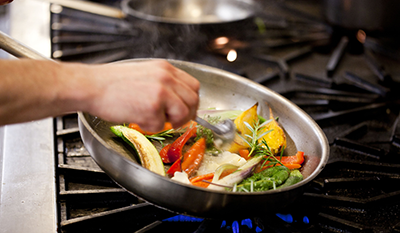 Image from Quattro
The six-course menu will feature a course from each of the guest chefs, all hailing from other Four Seasons properties, and Mr. Fossati has prepared two dishes for the experience: "watermelon proscuitto with Achadinha Farms aged goat cheese, candied walnuts and vincotto for the reception, and pasta all'amatriciana with house-cured guanciale, pelati tomato sauce and pecorino fiore sardo ​for the fourth course of the dinner."
Interested foodies can buy a ticket for $98.
Four Seasons is currently hosting another novel culinary experience.
The brand is driving down the East Coast through Nov. 11 to treat consumers to food from its top chefs.
The food served on the truck varies at each destination to reflect the different styles of each culinary team. This concept effectively promotes the brand's culinary roots and will likely earn many consumers along its journey who will now see the chain as an ideal place to stop for a bite to eat (see story).