The revered and cherished fashion designer Oscar de la Renta died on Oct. 20, after a long battle with cancer.
Known for crafting the dresses worn by numerous first ladies and celebrities, Mr. de la Renta charmed the world with color and extravagance during several decades as a designer. Up until the end of his life the designer sustained his brand and influenced the fashion industry.
Enduring influence
Oscar de la Renta was born in 1932 in the Dominican Republic and traveled to Spain at the age of 18 to study at the Academy of San Fernando in Madrid, where his interest in fashion emerged and then flourished.
In 1965, Oscar founded his eponymous label in Paris, and has been a fixture in the fashion world ever since.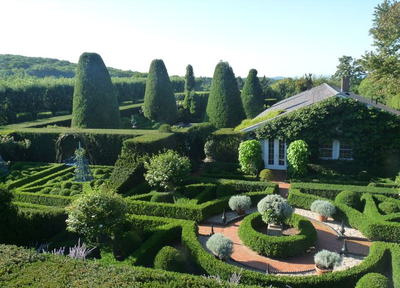 Oscar de la Renta's botanical garden
Last week, the Oscar de la Renta brand announced who will succeed the icon as creative director.
After rumors that former Nina Ricci creative director Peter Copping was ending his tenure at the brand, Oscar de la Renta officially appointed Mr. Copping effective Nov. 3.
On hiring Mr. Copping, Mr. de la Renta said, "Our industry has not always done the best job when it comes to changes in design leadership. My hope is that, in leading this selection, and actively participating in the transition, I can ensure the right design future for our company and brand," (see story).