British department store Fortnum & Mason will be revealing its Christmas windows and in-store holiday celebrations on Monday, Nov. 3.
The windows will be revealed the evening prior to the kick-off of the in-store decorations and events. Maintaining an annual tradition creates a space for Fortnum & Mason to interact with consumers and maintain a relationship with locals.
Merry merry
The outdoor celebration will include theatrical performances and other entertainment. As the unveiling of the windows completes, guests will be encouraged to enter the store and feast on Fortnum's holiday food.
Several brands within Fortnum & Mason will offer personalized gifting services such as Smythson's complimentary gold stamping on every purchase of its leather goods, new to the retailer.

Fortnum & Mason
Activities within the store will include gingerbread house building in the candy cane workshop.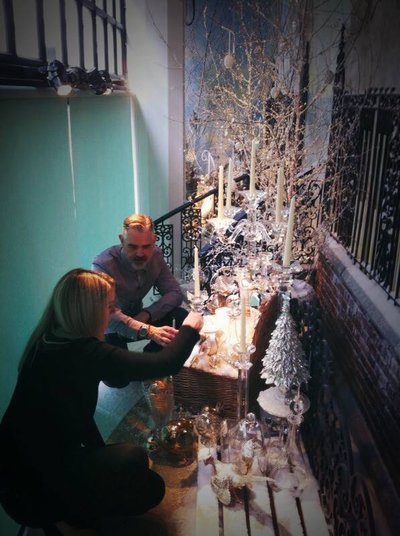 Fortnum & Mason window display
The event will run from 5 p.m. to 8 p.m. on Monday, Nov. 3.
In London, stores have already begun the holiday season.
For instance, British department store Selfridges started its holiday celebration last week with the launch of its 2014 Christmas windows which focus on 25 classic stories.
These narratives are not necessarily Christmas-related but have fairy tale elements that have survived multiple generations. This year's theme for Selfridges' celebration will appeal to consumers of every age and attract potential consumers just to see the artistic creations of the windows and façade (see story).