French crystal maker Baccarat is continuing its 250th anniversary celebration by lighting up Rodeo Drive in Beverly Hills with chandeliers.
The chandeliers will be lit with a flip of a switch at a public ceremony Nov. 23. Baccarat's 16-chandelier display will help celebrate the last few weeks of the brand's anniversary and the city's holiday season.
Lighten up
Previously Baccarat has been part of the Rodeo Drive celebration, but this will be the first time since 2008 that the brand's chandeliers will light up the street.
Sixteen chandeliers, estimated to be worth $1 million, will line three blocks of the Beverly Hills street.
On Nov. 23 an event will be held to flip the switch on the chandeliers' lights. This moment will be celebrated with the Beverly Hills mayor and the Baccarat CEO.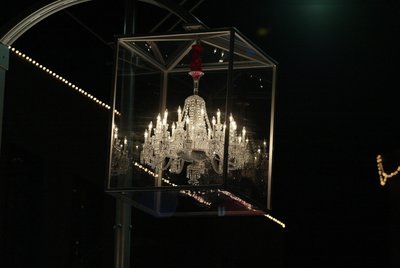 Baccarat crystal chandelier over Rodeo Drive
In a branded statement, Mark Tronstein, the president of the Rodeo Drive committee said "Rodeo Drive's classic holiday décor celebrates the season with artistry and style. This elegant installation creates a festive atmosphere for the Beverly Hills community and all of Rodeo Drive's visitors during the holiday season."
This year, Baccarat has been honoring its heritage with worldwide celebrations.
For instance, French crystal maker Baccarat feted its 250-year history at the Paris flagship of department store Printemps.
For the event, Baccarat had a window display, in-store pop-up and exclusive products for the department store. Printemps and Baccarat share a French heritage and a lengthy history, which made this in-store event more meaningful (see story).