Swiss jeweler Piaget is looking for greater celebrity status with the announcement of its new brand ambassador, actress Jessica Chastain.
Ms. Chastain will travel the world, making appearances at events wearing Piaget jewels. During awards season, it will benefit Piaget to dress a star whose red carpet attire is watched closely.
Product placement
Piaget announced Ms. Chastain's appointment via social media, and also at the Salon International de la Haute Horlogerie on Jan. 20.
On Piaget's social accounts, the brand shared photos of Ms. Chastain in its jewelry.
The film star wore diamond jewelry by Piaget to the Golden Globes ceremony on Jan. 11, where she was nominated for best supporting actress for her role in "A Most Violent Year."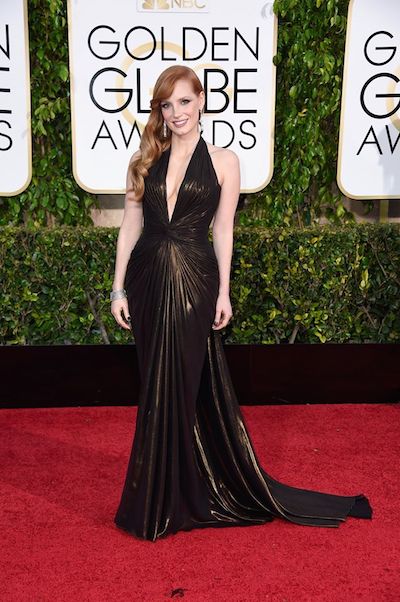 Jessica Chastain on the Golden Globes red carpet
In a brand statement, Philippe Léopold-Metzger, Piaget CEO, said, "We are thrilled to introduce Jessica Chastain as our new international brand ambassador. She embodies Piaget's unique values – from her audacious acting career choices to her unrelenting passion for perfection. She is beautiful, elegant, charismatic, and full of joy."
This will likely help Piaget establish more of a U.S. audience. The brand has previously targeted specific markets through their ambassadors.
For instance, Richemont-owned Piaget's global brand ambassador, actress Gong Li, stirred interest in the Couture Précieuse collection throughout China and other markets with elegant appearances and her commitment to craftsmanship.
Ms. Li's acclaim as an actress gives her far-reaching popularity that may ignite sales among various consumer segments. Brand ambassadors with multifaceted appeal can harness consumers from across the globe while not jeopardizing the aura of exclusivity (see story).