French fashion and accessories house Saint Laurent Paris' founder and longtime designer Yves Saint Laurent is the subject of a retrospective coming to the United Kingdom in July.
The retrospective is a collaboration between the Bowes Museum and the Fondation Pierre Bergé – Yves Saint Laurent, which is run by the designer's former partner Pierre Bergé and promotes his work internationally. It will be the first exhibit of Saint Laurent's work in the U.K. and will feature more than 50 of the designer's most iconic pieces, many of which have never before been shown outside of Paris, allowing new audiences to experience the brand's heritage.
"For me, Saint Laurent was the Picasso of fashion; he did not paint the same collection over and over again," said Marie Driscoll, CEO and chief consultant of Driscoll Advisors, New York. "He truly changed the way women dress during a period when women's lives were radically changing."
Ms. Driscoll is not affiliated with Saint Laurent Paris, but agreed to comment as an industry expert.
Saint Laurent Paris was unable to comment before press deadline.
Fashion fades
The exhibit is titled "Yves Saint Laurent: Style is Eternal," named from the designer's famous quotation, "Fashion fades; style is eternal," and will focus on his life, his vision and his lasting impact on contemporary fashion.
Saint Laurent got his start when he was chosen as the successor of Christian Dior and became artistic director of the brand after Mr. Dior died of a sudden heart attack in 1957. In 1962, Saint Laurent launched his own fashion house with the help of his partner Mr. Bergé.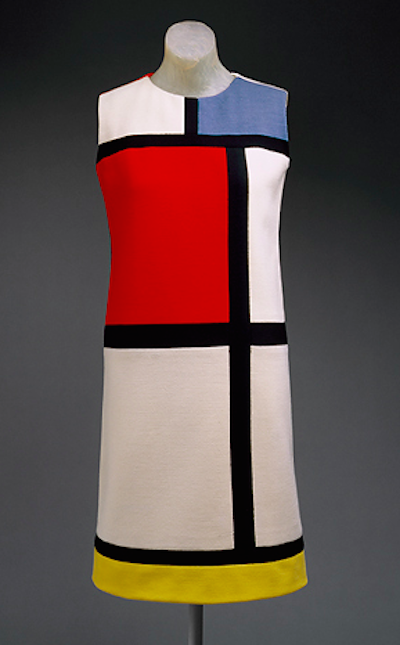 Yves Saint Laurent's famous Mondrian Dress
The exhibit will showcase many of Saint Laurent's most well known pieces, such as his Mondrian dresses, Le Smoking jackets, pea coats, trench coats and jumpsuits. Displays will also include drawings, paper patterns and objects conserved by the Fondation in its archives.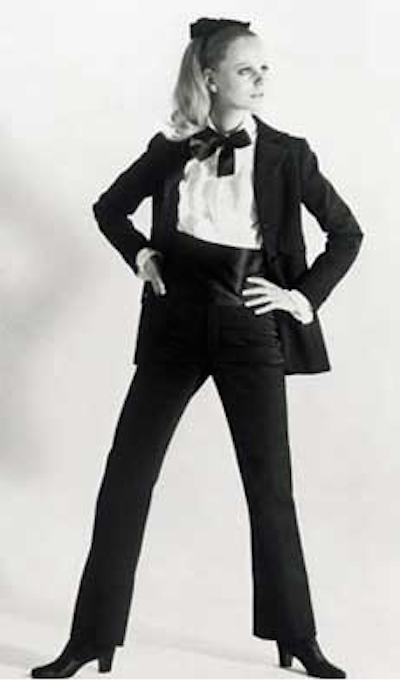 Classic Le Smoking jacket from Yves Saint Laurent
Saint Laurent's incorporation of traditional menswear styles into his women's wear collections gave women the opportunity to enjoy some of the freedom and mobility their clothing had previously prohibited. In the words of Mr. Bergé, "If Chanel gave women their freedom, it was Saint Laurent who empowered them."
The retrospective will take place at the Bowes Museum in County Durham, England from July 11 until Oct. 25. The museum has a fashion and textiles gallery in which they have previously showcased designers such as Laura Ashley and Vivienne Westwood.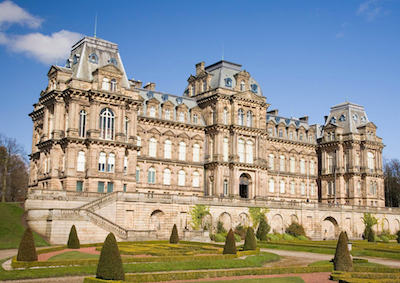 The Bowes Museum in County Durham, England
Retrospective perspective
Other major brands have had retrospectives of their own in previous years.
For example, fashion brand Oscar de la Renta reinforced its eponymous designer's affiliation with first ladies of the United States with a retrospective at the George W. Bush Presidential Center in Dallas.
"Oscar de la Renta: Five Decades of Style" looked at the designer's career, from his beginnings in Spain through the present day, including the gowns created for a number of presidential wives. This set Mr. de la Renta up as more than a designer, but an institution in the U.S (see story).
Additionally, French crystal maker Baccarat continued its 250th anniversary celebration with an exhibit at the Grande Galeries of the Petit Palais in Paris.
"Baccarat: Crystal Legend," supported by Dior Parfums and Remy Martin, ran from Oct. 15, 2014 through Jan. 4, 2015, wrapping up the milestone year for the brand. It was the first Baccarat retrospective held in France since the brand's bicentennial exhibit at the Musée des Arts Décoratifs in 1964, and worked to spread awareness for the brand's heritage to a new set of consumers (see story).
This retrospective at the Bowes Museum should help bring Saint Laurent's genius to a new generation.
"Yves Saint Laurent is a much beloved designer," Ms. Driscoll said. "The fashion world will love [the exhibit], and it's bound to inspire the designers at Zara."
Final Take
Kay Sorin, editorial assistant on Luxury Daily, New York