NEW YORK – Flash sales Web site Ajaline showcased its branded fine jewelry and watches at an intimate breakfast to publicize the official launch of the site Feb. 7.
Several luxury jewelry pieces were available on display, giving consumers the ability to touch and try them on freely. Affluent consumers can purchase jewelry at discounted prices via the Gilt Groupe-esque Web site, about 70 percent less than what high-end retailers charge.
Ajaline was launched by former fine jewelry consultant Meeling Wong and digital marketing strategist Jim Conte. It only sells fine jewelry and watches from brands such as Buccellati, Lagos and Paolo Costagli.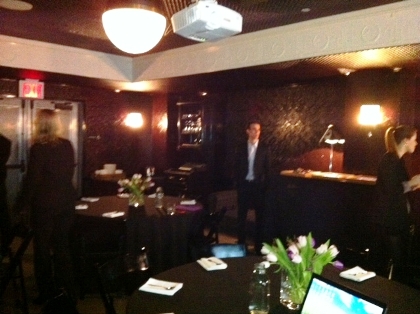 Luxury Daily's Elizabeth Zelesny attended the breakfast at The Breslin in New York. An interview was conducted with Meeling Wong and Jim Conte. Here is what they said:
What was your "aha" moment? What was the tipping point for the two of you to create Ajaline?
MW: All buyers want to have newness. What happens to the jewelry that gets moved into the vault from last year? I would love to show a way to showcase this beautiful jewelry and that is how Ajaline came about.
One thing lead to another. I met Jim and he thought it was a brilliant idea.
Walking into vaults and seeing the jewelry and looking at it and wondering why no one is able to see it. That's the insecurity of some of the brands. They don't want to be perceived as a bargain basement or outlet, but they understand they need to get rid of some of this inventory.
Ajaline is a great way for consumers to have access to these brands. We want consumers to have access to these at a much discounted price. Jim and I wanted an opportunity to develop a safe and discrete environment for jewelers to sell their jewelry. The value is still intrinsic.
JC: One of my "aha" moments was that people buy luxury items often online now. It's only recently that people are spending tens of thousands on a product online. Luxury consumers are willing to spend the money online, as long as they are ensured.
What can a consumer expect when signing on to Ajaline?
JC: Ajaline is a simple experience. It's an ecommerce site, not an informational site. Often luxury brands get so wrapped up in their image, consumers get lost in the shopping experience.
We wanted to create Ajaline to make it as though you are "holding" the piece of jewelry with high- resolution images and be able to look at it in great detail.
The assurance that is it authentic is also important. We don't deal with anyone but the brands. We wanted to make it as easy as possible to see what you're buying, understand it, realize it is authentic, and have the ability to return it.
How are consumers going to feel comfortable making an investment?
JC: We provide personal shoppers for consumers to get in touch with about pieces. Our personal shoppers in Long Island City hold all the pieces, so when consumers call, the personal shoppers can physically hold the jewelry and answer questions.
These people have had careers in customer service in fine jewelry. I think that is really important that there are real live people that you can talk to about a piece of jewelry.
How do you choose the products and what kind of brands will we see?
MW: Hopefully, we will introduce some new designers, but we will be showcasing brands from Neiman Marcus, Bergdorf Goodman and Saks, for example.
Ajaline will also have some brands from the past that are no longer in business today. This is a beneficial way for them to return back to the industry.
It's a challenge because we have so many brands, and we have to schedule the brands in a timely manner. It's an interesting job curating because we find a lot of jewelry in the vaults and deciding when it will go on sale.
We try to merchandise it to represent the brand the right way.
How are brands going to maintain their luxury name? What's the balance?
JC: The idea that a luxury brand can't go on sale is erroneous.
For most consumers, it is very difficult to understand what is happening between seasons in a fine jewelry line. The changes might be in the color of the stone, for example.
Meeling and I decided the best way to do it is to take it out of the store into an online experience.
This is the one category that has been slow to develop. We have developed this so that luxury brands can maintain their image.
A brand can't be on sale all the time because then it diminishes the brand. We present it in the way that is very attractive to consumers.
Here are some photos from the event: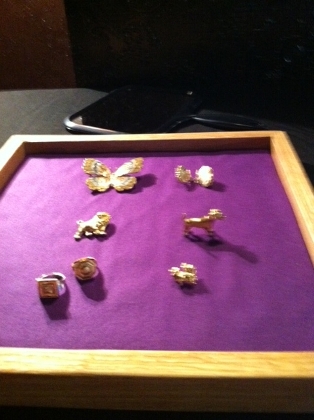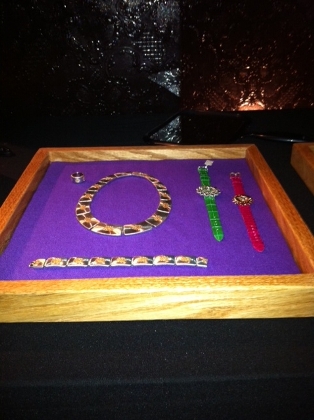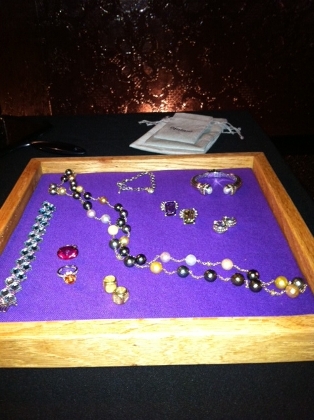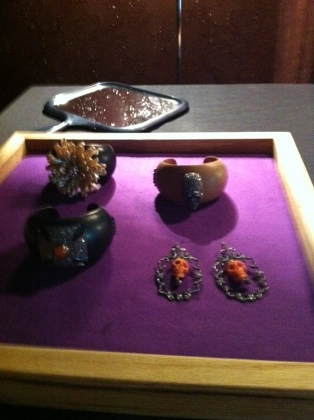 Ms. Wong and Mr. Conte distributed a promotional code for Luxury Daily readers. This code is good for 10 percent off of the Web site's already discounted prices.
Consumers can enter AJATAKE10 during the checkout process now through Feb. 28.
Final take
Elizabeth Zelesny is editorial assistant at Luxury Daily. Reach her at elizabeth@napean.com