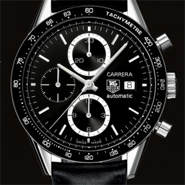 LONDON – The general consensus at the Luxury Interactive conference in London May 24-25 was that luxury brands are genuinely ready to continue the process of innovation and digital marketing that they have been working so hard to improve.
Luxury brands, retailers and industry experts flocked to London this past week to give and take insight from their peers on luxury marketing. It seems as though the emphasis was on social media and digital efforts, though the conversations did touch on mobile, augmented reality and some research.
"The key takeaway for me is that it seems that there is a genuine appetite to make some digital progress and innovation to the space," said Andy Chen, CEO of Preview Networks, Copenhagen, Denmark. "My perception is that the luxury sector has always been a little bit behind the mass consumer, if you compare [the two].
"But what I've found out is that there have been gourmet reasons, maybe infrastructural or maybe legacy, and there are curiosities from luxury in the [digital] space," he said.
The Luxury Interactive conference was held at the Millennium Hotel in London's Mayfair district.
Executives from luxury brands such as Boucheron, Alfred Dunhill, Louis Vuitton, Alexander McQueen, Tiffany & Co., Net-A-Porter and Jaguar were both audience members and presenters.
Let's get digital
The topics of the conference touched on augmented reality, mobile, branded content, social media and search engine optimization, transmedia and customer relationship marketing.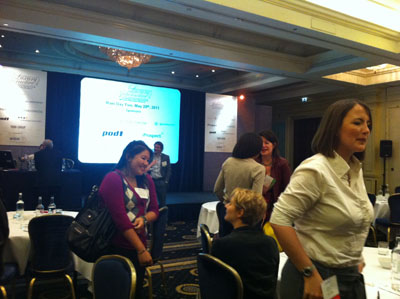 Event attendees
Milton Pedraza, CEO of the Luxury Industry, New York, introduced a mobile strategy that enhances the luxury brand experience.
The idea is that luxury brands should incorporate mobile into their sales strategy by encouraging sales associates to become acquainted with a branded mobile application or to use mobile to help expedite the sales process.
Additionally, Cecile Francois, brand and product manager at French jewelry designer Boucheron, deconstructed a case study where the brand used augmented reality in its online and in-store efforts.
Boucheron's Web site increased by 50 percent because of this tactic (see story).
"From the product perspective, luxury brands always have been and always will be cutting edge," said Seth Adler, New York-based general manager of Luxury Interactive. "But from a marketing and communications standpoint, they may have been behind."
Social standpoints
Many luxury brands at the event were privy to talk about seamless transference through media.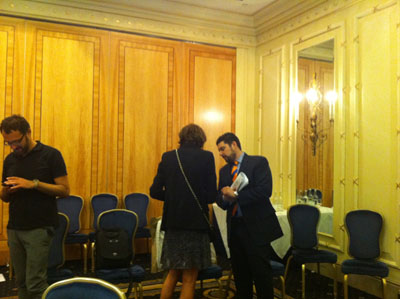 Attendees from the event
Experts and brands said that companies should ensure that their content across mediums is similar enough to not confuse customers, but different enough to highlight the unique aspects of each channel.
Social media was another widely-discussed topic.
Facebook, Twitter and other social networks were described as a way to engage with consumers.
For instance, Ian Jindal, editor in chief of Internet Retailing and Consultant, London, described how luxury brands are moving into Facebook commerce.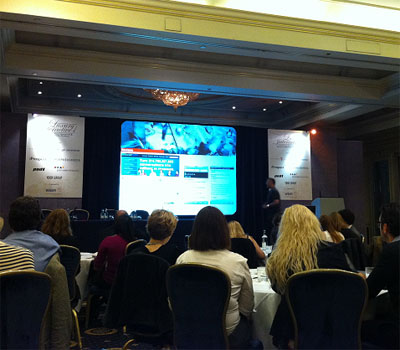 Ian Jindal at the podium
Another discussion complemented Mr. Jindal's presentation by illustrating how luxury brands can use social networks to describe behind-the-scenes branding techniques and engage with customers.
However, many thought that social media is not the end-all be-all for luxury marketing.
Brands should not be clouded by Facebook in case there are other things coming up.
"What is the next Facebook, the next big thing?" said Shenan Reed, founder of Morpheus Media and a host of the event. "Google will invent something in the next 12-18 months and it'll overtake what we do.
"Don't pay too much attention to Facebook, there are other things that we should be paying attention to on the horizon," she said.
Here are some more images from the event: