American Express Publishing's 10th annual luxury summit will take place May 6-8 at The Breakers Palm Beach, FL, and will focus on the forces that drive luxury spending during economic uncertainty and global expansion.
Executives from brands such as Chanel, Bergdorf Goodman, American Express and Audi will be speaking. The theme of the conference is "luxury to believe in" and attendees include financial analysts, journalists and technology experts.
"This year's Luxury Summit offers an incredible opportunity for C-level executives and senior practitioners in the luxury industry to gain knowledge and actionable insights on the major issues, trends and innovations occurring in our rapidly changing and indeterminate environment," said Ed Kelly, president/CEO of American Express Publishing, New York.
Breaking it down
American Express Publishing deals with luxury brand advertisers in its publications Travel + Leisure, Departures, Executive Travel and Food & Wine.
Marketing, operating, financial and executive heads are speaking about marketing across all channels and maintaining a luxury image despite consumer frugality.
Some key presentations include Ken Chenault, chairman/CEO of American Express, and the transformation of the brand in a digital age; Linda Fargo, creative director for Bergdorf Goodman, and Stephen Doyle, creative director for Doyle Partners, about the role of design to drive transactions; and John Galantic, president and chief operating officer of Chanel, as he discusses the evolution of the brand.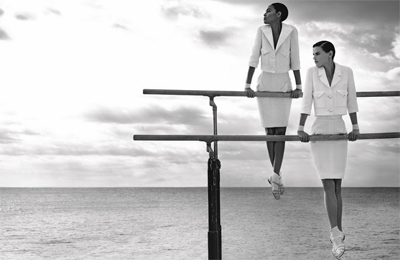 Chanel spring/summer 2012
Journalists and political commentators such as Chris Matthews, John Andrews from The Economist and Robert Frank from The Wall Street Journal will give their impressions on the affluent consumer and the economy over the years.
Other sessions will include research from The Harrison Group, social media marketing, innovative advertising and the role of philanthropy in the luxury industry.
In addition, Audi of America chief marketing officer Scott Keogh will talk about redefining and re-energizing an established automotive brand.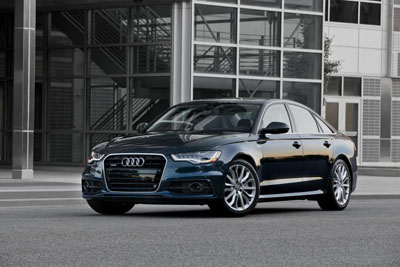 Audi A6
Luxury industry executives who are not attending can receive real-time updates by following the Twitter handle @AmexPublishing and participate using the hashtag #luxsummit.
Sponsors include American Express Platinum, Communispace, Waldorf Astoria Hotels & Resorts and Conrad Hotels & Resorts, Martens & Heads! SkyTeam, South African Tourism, South Coast Plaza and Maui Jim Eyewear.
"Luxury has been redefining itself for quite some time," said Jill Davison, vice president of corporate communications for American Express Publishing, New York. "As the producer of authoritative luxury lifestyle content, we continually evaluate and consider what the concept of luxury means in these changing times.
"It is important for us to understand the behavior and habits of consumers of luxury, and how the purveyors of luxury goods manage their brands today," she said. "We see incredible value in the exchange of ideas, best practices and new research that can be shared among luxury brands in an environment such as this."
Express networking
This will be the second time that the American Express Publishing Luxury Summit will be held at Breakers Palm Beach.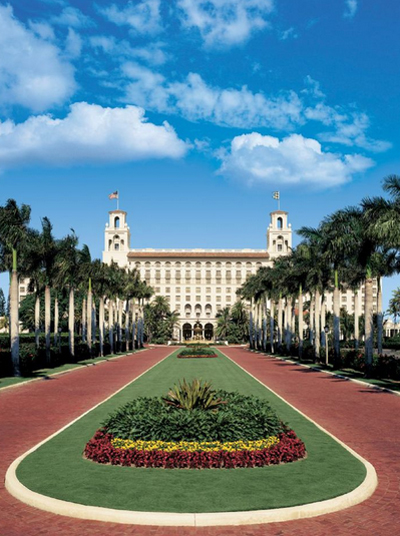 Breakers Palm Beach
This is because the company believes that Breakers epitomizes the idea of luxury, according to American Express Publishing.
Content will also be different from other years and it goes along with the "What Works Now: Luxury to Believe in" theme.
"For the luxury consumer, the question is not should I, but why should I buy, spend [or] travel now?" Ms. Davison said.
"In a time of increasingly complex global expansion and constant economic uncertainty, one fact remains constant: true luxury consumers are out there and willing to spend, but only on luxury they can believe in."
Editors in chief of American Express Publishing's titles will hold a major part in the conference.
Richard David Story of Departures, Nancy Novogrod of Travel + Leisure and Dana Cowin of Food & Wine will all be part of panels and keynotes and will talk about luxury in different contexts.
"This year's Luxury Summit is an opportunity for delegates to meet and engage with an extraordinary roster of talented leaders," Ms. Davison said. "They will be examining the trends and forces affecting our landscape -- invaluable insights for our delegates.
"It's about learning and gaining new insights that will help luxury brands be more competitive," she said. "It is also about making new connections."
Final Take
Rachel Lamb, associate reporter on Luxury Daily, New York