LVMH-owned Champagne house Dom Pérignon is partnering with Fondazione dei Musei Civici di Venezia to help renovate the International Gallery of Modern Art which is housed in Ca'Pesaro palace in Venice.
Two rooms that will be renovated in the 17th century palace are currently storage facilities, but will be transformed into exhibitions featuring young artists. Dom Pérignon's involvement with this project will likely align the Champagne brand with artistry and design, generate interest in the brand from both Venetians and tourists and immerse the brand within the city's culture.
Royal renovation
The Fondazione dei Musei Civici Venezia is the foundation that manages the cultural and artistic affairs of Venice Civic Museums. By pairing with this foundation, Dom Pérignon has joined a network of museums through the Italian City.
Ca'Pesaro was built in the late 1600s for the Pesaro family in Venetian Baroque style.
The two rooms that will be transformed into exhibitions for young artists will be complemented by the views of the Grand Canal from the windows.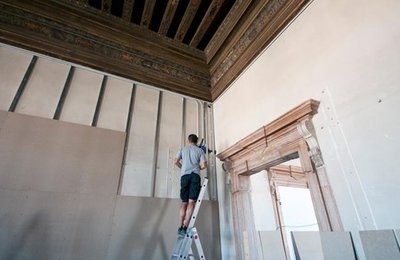 Ca' Pesaro reconstruction process
The construction is expected to be completed in October 2014 and the reopening will be celebrated with an art and photo exhibit highlighting the stages of the two spaces' reconstruction.
Restoration projects are common among luxury brands because it allows brands to be immersed in the local culture while demonstrating their artistic interests.
For instance, Swiss watchmaker Breguet further established its place in European culture with the sponsorship of renovations at the Louvre.
Breguet contributed several million dollars in 2009 to help the Louvre revamp the rooms housing the eighteenth century art collections, with the finished product unveiled in June 2014. Through this ongoing support of the museum, Breguet was able to show an affinity for the arts (see story).