Four Seasons Hotels and resorts is bringing a highly curated private jet experience to the mountains this winter.
The Jet Set Ski Experience package gives ski enthusiasts the ability to fly to three different mountains and stay in three different Four Seasons resorts in North America. Although the package has a small target audience, it effectively differentiates from other ski offers by offering a far-ranging and accelerated experience.
Four Seasons did not respond by press deadline.
Mountain hopping
Normally, flights are all about adhering to pre-ordained schedules. A consumer might expect that the Four Seasons jet set experience consists of a set number of days at one property, then a flight the next morning, and so on.
However, the brand is aiming to give guests maximum customization options.
Working with Independent Jets, Four Seasons is allowing prospective guests to customize arrivals and departures. The jets will be on-call with 24-hour service to cater to demands.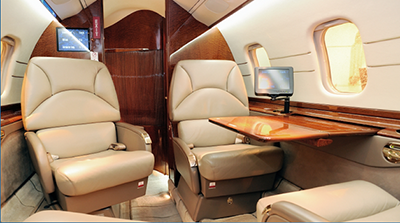 Independent Jet interior
That being said, the brand encourages guests to stay three days and two nights at each resort, to get a measured experience.
The three properties included in the package include Four Seasons Vail Resort, Vail, CO; Four Seasons Jackson Hole, Jackson, WY; Four Seasons Whistler in British Columbia.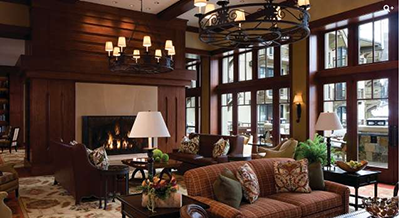 Four Seasons Vail
Four Seasons will be handling the in-flight and surrounding details. Here, too, consumers can make demands for what they would like to have on-board and at the resorts.
Aboard the jet, guests will be provided with cocktails, Champagne and snacks. Four Seasons will be waiting at each pertinent airport to bring the guests to the next property.
Four Seasons Jackson Hole
Guests will stay in a three-bedroom private residence at each property. Daily breakfasts and private dining experiences, such as with a property chef, will be offered.
For skiing, the main purpose of the trip, guests will receive high-quality ski gear from top brands, demo equipment, lift tickets and an expert mountain guide who will lead backcountry expeditions.
Essentially, Four Seasons intends to give guests as much time on the slopes as possible.
The package is designed for six people and the residence portion comes in at $65,000 for the six nights. Private jet prices are determined for each party.
Flying above
Four Seasons frequently plans expansive jet experiences to compete in an increasingly crowded ultra-affluent journey space.
For instance, the brand brought art lovers on a 16-day "Backstage with the Arts" offer that took travelers by private jet to France, Portugal, Italy, Turkey, Russia and the Czech Republic. Throughout the two-week excursion, guests were thoroughly steeped in Europe's varied cultures (see story).
Evidently, the brand has received positive feedback for its journeys.
Four Seasons is shoring up autonomy during its global travel programs by introducing a branded 52-passenger jet.
The retrofitted Boeing 757 will begin flying passengers of bespoke journeys in February 2015. Many of the hotel chain's journeys bring guests to a new country every other day, so being able to further curate a significant portion of the experience will reduce the chance for mishaps and increase the chance for branded connections (see story).
Final Take
Joe McCarthy, staff writer on Luxury Daily, New York