Swiss watchmaker Breguet is presenting a new exhibition in Shanghai this fall to build awareness among Chinese consumers.
The event will take place in the brand's store in the city and will highlight Breguet's history in China. The exhibition is likely to bring attention to Breguet's Chinese presence and draw Chinese consumers to the store.
Chinese presence
The Breguet event is following exhibitions that have also been in Geneva, Basel and London. The Shanghai edition will open Sept. 4 and will mark the official inauguration of the first Asian stop of the international show.
Breguet's theme for the event is decisive inventions. However, the Shanghai version will celebrate the brand's almost 240 years of innovation in China.
The event will be in the Breguet boutique in the Xintiandi district. This store is the world's largest Breguet boutique with almost 6,437 square feet of area space.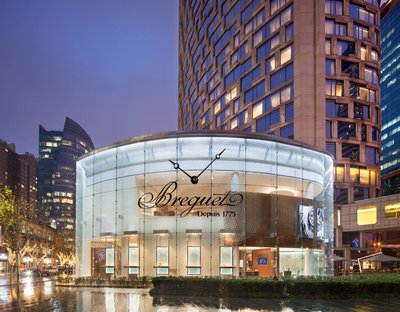 Breguet boutique in China
Breguet's store will become a gallery for the exhibit. A concert will occur by the Shanghai Philarmonic Orchestra and a gala dinner will take place in a high-end location within the city.
Prior to Shanghai, Breguet took over the departures concourse of Geneva International Airport with an exhibit featuring its high-tech watches, the Type XXII 3880 and the Classique Chronométrie 7727.
Breguet's exhibit, which ran for almost a month, focused on the brand's technical innovation in watch design and manufacturing along with the brand's history with aviation. This exhibit drew attention because of its size, and Breguet was able to increase brand awareness among travelers, who are a captive audience (see story).