British fragrance house Penhaligon's will once again provide the official scent of London Fashion Week.
The perfume house has been the official London Fashion Week and London Collections supplier since 2013 and will continue this year as the spring/summer 2015 collections head down the runway. By presenting itself alongside the top fashion brands in the world, Penhaligon's is likely to gain recognition among fashion enthusiasts.
Fragrant style
Previously the brand has used the fragrances Quercus, Lily of the Valley, Blenheim, Bouquet and Bayolea as scents at several high profile events. Samarkand will be used at this fall's London Fashion Week.
Samarkand is a combination of exotic oriental scents with sweet flowers, spices and woods. Its inspiration stems from the ancient city of Samarkand.
The fragrance comes in the form of a candle. The candles are full of essential oils, and made with naturally derived soy wax. Burn time is lengthened by the hand-blended ingredients of this candle.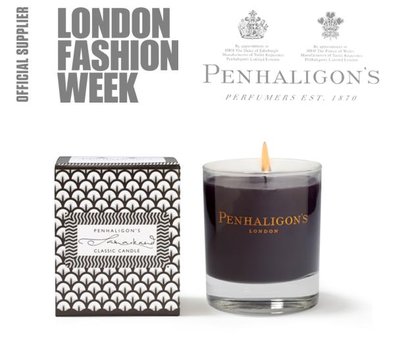 Fashion Week scent
Penhaglions will also participate in other London events during Septmeber.
For instance, for the fifth year, the Royal Institute of British Architects Regent Street Window Project will pair architects with retailers along Regent Street in London to design installations for the brands' storefronts.
Fifteen brands, including Penhaligon's and Longchamp, are participating, with displays up from Sept. 1-21. The timing of the displays allows the stores to benefit from design-minded foot traffic from London Fashion Week and the London Design Festival (see story).