French furniture company Roche Bobois and the Ritz-Carlton in Westchester, NY, will be featured in the 2014 Westchester Magazine Dream Home: Penthouse Edition for the penthouse at the hotelier's The Residences property.
The penthouse was furnished by Roche Bobois and will be part of the house tours held by the magazine. By being part of a local event, Ritz-Carlton, Westchester, and Roche Bobois will gain small-scale recognition that may translate over to future travel bookings by locals.
Winning design
The 5,400-square foot penthouse has been furnished with iconic pieces from the collection. Roche Bobois completed the home with pieces that will let residents relax and work in the same space.
The penthouse has 360-degree views of the Manhattan skyline and the Long Island sound. The White Plains location makes the hotel an ideal place for those who want to visit New York City, but do not want to stay in the busy city.
On Sept. 11, the magazine hosted a kick-off event in the penthouse. Dream Home 2014: Penthouse Edition will host tours of the penthouse to interested readers.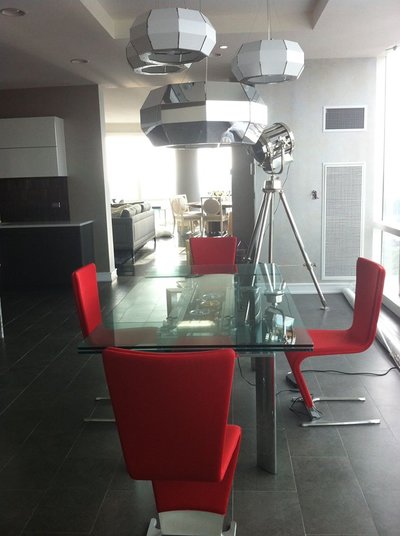 Penthouse at Ritz-Carlton, Westchester
The Ritz-Carlton, Westchester's penthouse will be on tour between Sept. 12 and Oct. 19 on every Saturday and Sunday. Individuals can make reservations online to participate.
Creating awareness of local communities is important for hotel brands. The Ritz-Carlton has created localized packages in some hotels.
For instance, the Ritz-Carlton, Washington, invited guests to participate in its "Do Good, Feel Good" package this fall to give back to the communities surrounding the hotel.
The package acquainted guests with the DC Central Kitchen, a community kitchen that helps feed low-income and at-risk neighborhoods of Washington. Luxury hotels have been responding to the growing interest in philanthropy travel with packages that include charity aspects (see story).