Swiss watchmaker Vacheron Constantin is opening its first Latin American boutique in Sao Paulo, Brazil.
Although the brand has been present in Brazil for many years through authorized dealers, this will be the first branded boutique in Latin America and the 47th boutique worldwide. Expanding into South America will likely create a new consumer base for Vacheron Constantin.
Brazilian watch
Vacheron Constantin has been present in Brazil for about 180 years, but this will be the first boutique in the country.
In 1835, an official representative was opened in Rio de Janeiro and received 16 watch orders. Since then, the consumer-base in the country has grown.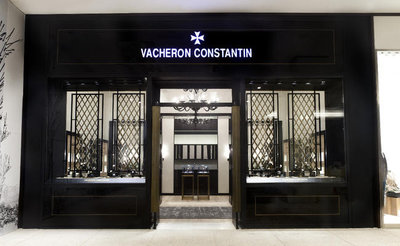 Vacheron Constantin Boutique
The boutique will be about 1,216 square feet and incorporates wood, leather and bronze into the store's design.
Other brands have entered Brazil, recognizing the growth potential in the country.
Recently, German automaker BMW celebrated the completion of its first vehicle made in South America.
The new automobile plant in Araquari, Santa Catarina State, Brazil, opened this week and completed its very first vehicle. By moving manufacturing to Brazil, BMW is creating a more personal relationship with the country that will likely lead to more sales (see story).