Vogue Italia and Pepsi have partnered to present the "Pulse of New Talent," a fashion collaboration that showcases the talent of 10 designers from around the world.
At Vogue Fashion Dubai Experience 2014 the collections will be unveiled for the first time, demonstrating the fresh perspectives of the young designers. The collaboration aligns Pepsi and Vogue Italia with one another and the new, innovative designs from these up-and-coming artists.
Looking younger
The emerging talents from several different countries have created a 20-piece fashion collection of both men's and women's clothing and accessories.
Pepsi has selected one designer from the 10, Masha Reva from Ukraine, as the designer with the most potential. Pepsi is awarding her with a $50,000 investment into her fashion line.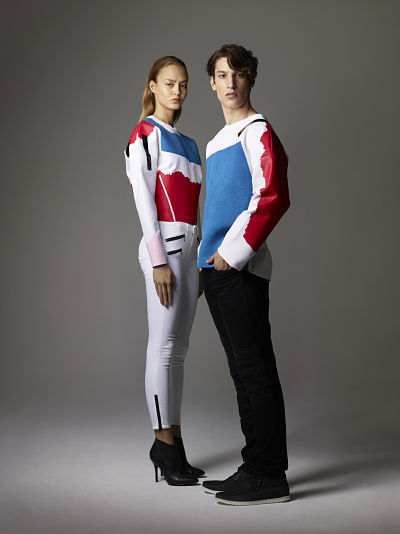 PepsiCo Masha Reva Designs
Vogue Fashion Dubai Experience is taking place in the United Arab Emirates for the second consecutive year at the Dubai Mall Oct. 30 to Nov. 1.
In a branded statement, the editor in chief of Vogue Italia said "Dubai is pulsing with energy and talent; a city truly emerging as a 21st fashion capital."
Other brands have held searches for emerging young designers.
For instance, LVMH-owned Veuve Clicquot added a charitable element to its traveling mail-themed effort by asking consumers to design a branded mailbox.
Veuve Clicquot's "Re-creation Awards" began on Oct. 1 and welcomes the public to design a mailbox specifically for the Champagne brand's Clicquot Mail package. The special Clicquot Mail packaging, shaped like modern mailbox with a bottle housed inside, reflects the Champagne maker's founder's love for handwritten correspondence (see story).