Swiss watchmaker Hublot is the official watch partner for the upcoming Le Grand Odyssée Savoie Mont-Blanc sled dog race.
The race, known for being the most challenging in the world, will take place Jan. 10-21 across Savoies, France. Hublot deems the partnership a natural fit, since "time is of the essence" in this type of race.
Run time
Le Grand Odyssée passes through 20 ski resorts, taking the competitors across mountainous terrain, with a highest peak of 82,000 feet.
In a branded statement, Hublot said, "The company – as an ambassador for Swiss heritage across the world – has chosen to support and promote traditional values, which naturally include a fondness for the mountains, the harmony between humans and nature, the authenticity of endeavour, team spirit and solidarity with the greatest respect for tradition."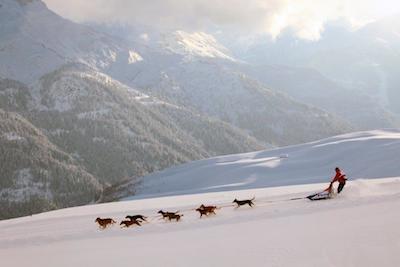 Le Grand Odysee
Hublot has many other sports affiliations, most notably the recent official timekeeping position for the FIFA World Cup.
The watchmaker strengthened its connection to world of soccer through its international "Hublot Loves Football" campaign in the weeks leading up to the start of the FIFA World Cup June 12.
The global tour took Hublot from country-to-country where the watchmaker awarded local head coaches with timepieces, hosted events and debuted its "Official Watch" of the international soccer matches. As the official timekeeper of the World Cup, hosted in Rio de Janeiro, Brazil, Hublot aimed to maintain retention in cities with a high concentration of soccer fans outside of the host city (see story).