Swiss footwear and accessories label Bally will be present at Art Basel in Miami this December for the second chapter of its "Function and Modernity" exhibition.
The Miami Beach Fair takes place Dec. 4-7 and Bally will celebrate modernist design at the event. By continuing the Function and Modernity theme, Bally may catch the notice of regular attendees.
Continuing exhibitions
Bally proved its design credibility with the installation of the house during a previous Art Basel in Switzerland.
"Form Scratch" was an art piece resembling a house that was suspended over the Rhine River, with an accompanying exhibit dedicated to the work of architect Pierre Jeanneret. This allowed Bally to further communicate its own design aesthetic (see story).
The Swiss footwear and accessories label elevated its position in the art world with the release of a 10-part video series created at Art Basel this year.
"Under Construction" is a collection of interviews with artists that began in Bally's recently launched digital magazine, "Function & Modernity." Focusing attention on journalistic and film endeavors that highlight modernity and artists from several realms will likely reflect upon Bally's own artistic designs (see story).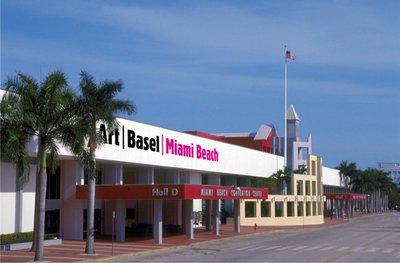 Art Basel Miami
Guests of this year's Art Basel will likely be anticipating the second chapter of Bally's endeavor at their "Triangle Walks" exhibition this year.
The brand is promoting its presence at the event on social media with the hashtag #BallyArtBaselMiami.