Automaker Jaguar is the title sponsor of Trousseau Week, a 10-day, annual event in Bangalore, India, celebrating Indian weddings.
The week will begin on Nov. 20 with Grand Opening Night which will feature a musical about the steps of a "Big Fat Indian Wedding." Jaguar's presence at this annual event will help the brand establish itself in India across the many cultures of the country.
Wedding day
Trousseau Week celebrates all of the religious, regional and cultural festivities of Indian weddings. Over the 10 days, attendees can choose from make-up sessions, couples cook outs, a jazz festival and a showcase of wedding designers and jewelers.
This year's festival's theme is "7 Steps to Forever" and will focus on the steps of a traditional Indian wedding.
Designers, chefs, travel agents and photographers will be at the festivities, offering engaged couples the chance to see their options.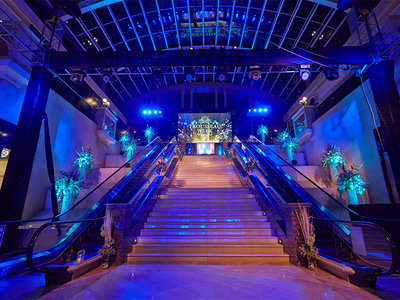 Inside venue for Trousseau Week
Jaguar will display its F-Type and XJ models at the event.
Celebrating a culture in a country outside of the brand's origins can help brands, like Jaguar, reach consumers of those countries.
For instance, department store chain Bloomingdale's rang in the Chinese New Year with a month-long series of events in select stores inspired by Chinese culture.
The retailer set up themed pop-up shops, giving away prizes and selling Year of the Horse apparel and accessories designed exclusively for Bloomingdale's. By hosting this event for the second year in a row, Bloomingdale's was able to both attract Chinese tourists and Chinese-American consumers, as well as give its devoted customers a reason to come in-store (see story).