Four Seasons Resort Orlando, FL, at Walt Disney World is piquing the interest of families this holiday season with thematic offers.
From a decorated environment to updated kids programs, the property is banking on its celebrated setting for high occupancy during the holidays. For a property entering its first holiday season, a strong initial impression can lead to years of loyal guests.
Magical entrance
To set the stage for visitors, the property will introduce a 12-foot tall Christmas tree in the lobby with wreaths and garland spread throughout beginning Dec. 6.
The executive pastry chef will also create a large gingerbread house. The chef will also create a variety of treats including peppermint bark, gingerbread cookies, holiday gelato and more. Complimentary cookie decorating sessions will take place the week of Christmas.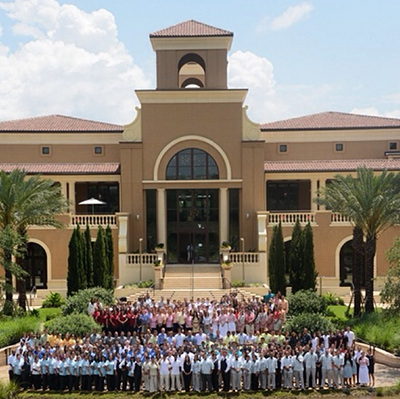 Four Seasons Resort Orlando at Walt Disney
The property's kids camp will be updated to include candy scavenger hunts, holiday movie screenings and craft workshops. Parents can sign up for mixology classes and head to the bar for sports games.
On Christmas Eve, Christmas Day and New Year's Eve, the property's restaurants will be hosting special meals. Guests can also reserve offers that tie into the nearby resort, which will be decked out in festive decorations as well.
Finally, guests can purchase a range of gifts from lobby level boutiques.
Four Seasons is also aiming to swell traffic in 2015 with an updated holiday gift card campaign.
Instead of focusing solely on the rooms that guests can book, the hotel chain is emphasizing the experiences that can be purchased with the cards. In doing so, Four Seasons is reminding consumers that its properties are more than places to sleep, although guests who enjoy this feature can use their cards to purchase Four Seasons mattresses (see story).