The London Classic Car Show will inaugurate its first classic car event ever as a kick-off to the New Year and London automotive events in 2015.
The London show hopes to add dimension to the static car show by showcasing a Grand Prix race car indoors during the event. Along with other activities, showcases and celebrities, the first London Classic Car Show will likely draw a lot of attention from automotive enthusiasts.
Adding more
At the show, a Lamborghini Miura, a Ferrari 288GTO, a Bugatti EB110 and a Jaguar XJ220 will all be present. These will be alongside the first Formula 1 car built by Adrian Newey and the Lagonda Tricar from 1904.
There will be a motoring runway where 40 cars will be driven to display their abilities. Visitors will be able to look at the cars, but also see and hear them in action.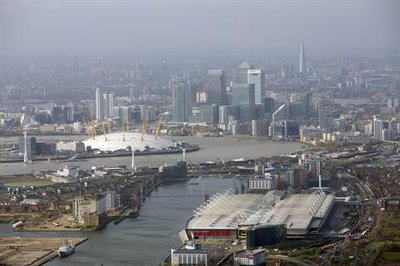 ExCeL Centre will host London Classic Car Show
Event director, Bas Bungish said, "London deserves a really definitive classic car show…and this is it. We have scoured the world to gather together some of the most exciting, dramatic, valuable and desirable classic cars under one roof to create not so much a show but a genuine event."
The London Classic Car Show will run Jan. 8-11 at the ExCeL exhibition centre in London's Docklands.