Luxury goods group Kering has announced that the success of its inaugural batch of startups for the "Plug and Play - Fashion for Good" accelerator has led to a second edition.
To fast-track sustainable innovations in the luxury and apparel industries, Kering announced its support of the Plug and Play - Fashion for Good accelerator, a collaboration between Fashion for Good and the C&A Foundation. Plug and Play is a global innovation platform that supports and accelerates the development of startups in the retail and fashion sector (see story).
Innovations abound
The Plug and Play - Fashion for Good accelerator works to identify startups working in sustainable fashion and lends support to scale up their technologies, methodologies and business models.
Over the past 12 weeks, participating startups have been housed at Fashion for Good's space in Amsterdam. During the dozen weeks, the startups were mentored and trained by Kering and C&A senior management.
This holistic program will help the startups ensure that their solutions are market-ready.
A selection of the participants were also granted between $25,000 and $75,000 to fund future developments for their sustainable innovations.
Given the success of the Plug and Play - Fashion for Good accelerator, a second edition will begin in September.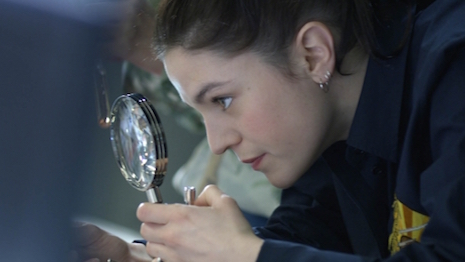 The search is on for textile innovations. Image credit: Kering
The accelerator has selected 10 startups from a shortlist of 19, culled from an applicant pool of more than 200 submissions.
When the accelerator begins in September, the Plug and Play partners will look to these startups to improve the textile industry's approach to water use, energy use, waste, chemical use and labor practices.
The second Plug and Play - Fashion for Good class includes:
Carcel
A sustainable business that sees women's wool apparel made from 100 percent baby alpacas. The brand's first locally sourced collection is made by female inmates at a Cusco, Peru prison.
Colorifix
A developer of new ways to dye fabrics that leverages the power of biology to drive the process. Colorifix avoids the use of hazardous chemicals, which as a result reduces water, energy and waste.
Circular Systems
A technology for high-value recycling and a producer of cost-effective performance yarns and materials.
Ecofoot
A dyeing technology that uses reactive dye immobilized in silica particles. This enables an 80 percent reduction in energy and 70 percent reduction in water used during the dying process.
Eon.ID
The first global tagging system for textile recycling. The system is similar to paper recycling, turning old clothes into new garments.
LiteHide by LeatherTeq
An economically beneficial patented process that eliminates salt pollution during the preservation of hides and in the associated supply chain.
Nature Coatings
Developer of high-performance bio pigments and finishes for textiles.
Normn Hangers
A producer of hangers for children' and adults' ready-to-wear. All hangers are made from 100 percent recycled paper and printed with waste-reducing vegetable ink.
SpinDye
An ingredient brand that provides an innovative color system via clean and traceable coloring methods for textiles.
A Transparent Company
A platform that empowers brands to take steps toward greater transparency by tracing a product's origins and history.