LVMH-owned jeweler Bulgari is aligning with Italy's National Museum of the Arts of the XXI Century, better known as MAXXI, for a prize meant to support contemporary artists.
The MAXXI Bulgari Prize, announced Aug. 21, will present the award to international talents to assist in transforming their creative potential. Art-focused prizes are common among luxury brands, as many present themselves as patrons and advocates for the humanities as so much of their businesses are rooted in artisanal crafts and creativity.
Supporting talent
Based in Rome, MAXXI was established by the late architect Zaha Hadid and is dedicated to the arts of the 21st century.
The MAXXI Bulgari Prize is considered an evolution of the existing annual Premio MAXXI contest.
Bulgari and MAXXI organized an international panel of jurors to determine three prize winners for the inaugural partnership. The jury included MAXXI art directors Hou Hanru and Bartolomeo Pietromarchi, independent curator David Elliott, Tokyo-based artistic director Yuko Hasegawa and the London Serpentine Galleries' artistic director Hans Ulrich Obrist.
On Oct. 3 during the Frieze Art Fair week the three winners will be announced during a ceremony held at the Bulgari Hotel in London. The awards will be presented by Giovanna Melandri, president of the MAXXI Foundation and a representative of Bulgari.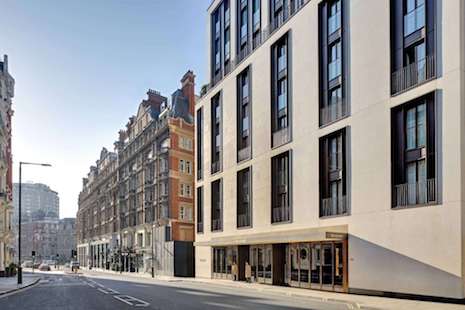 Bulgari's London hotel is located in Knightsbridge. Image credit: Bulgari Hotels
In May 2018, the Bulgari MAXXI Prize finalists will exhibit their artwork at an exhibition curated by Giulia Ferracci. One of the three finalists' work will then be selected by the jury panel to be acquired by the MAXXI in October 2018.
Bulgari is also committed to the support of classical Italian art preservation.
For example, Bulgari expressed the importance of art by restoring two important pieces of history.
In support of the jeweler's mission to preserve importance pieces of Italian art and history, Bulgari has partnered with Venetian Heritage for its latest project. The LVMH-owned jeweler has commissioned the latter to restore two paintings from 1566 (see story).