Swiss footwear and accessories label Bally is celebrating stripes by asking Instagram followers to post their own stripe creation with a branded hashtag.
The contest will celebrate 75 years of Bally's stripes and will offer winners a Bally handbag. By creating a brand-specific photo contest, Bally is engaging consumers and spreading its name across social media.
May the best photo win
Through Oct. 7 Bally's social media followers are encouraged to follow the brand on Instagram and upload a photo demonstrating stripes in their lives. The photos should be accompanied by the hashtag #BallyStripeYourLife.
The brand has been engaging Instagram followers this summer in several ways.
For instance, Bally shared behind-the-scenes images from its fall/winter 2014 campaign photo shoot every hour on the hour to get consumers returning to its account.
Bally's "8 a.m. to 8 p.m." showed the process the brand and Baron & Baron went through to create the advertising images for this season. Promising new content at set times gave consumers something to tune into (see story).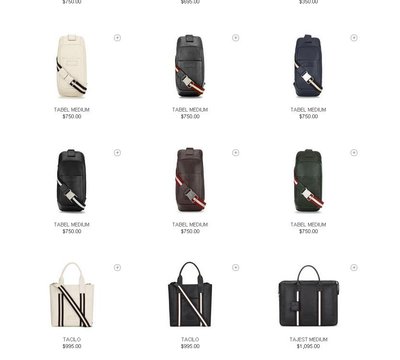 Stripe collection
The competition ends on Oct. 7 and one winner will be chosen from each country. Winners will be announced on Instagram and Twitter and will have the chance to be featured on Bally's Facebook page.